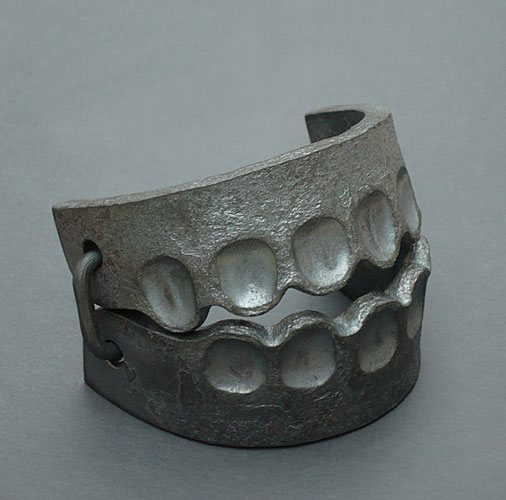 -Traquenard, bracelet, fer pur forgé, 2013-
-Trap, bracelet, hand forged pure iron, 2013-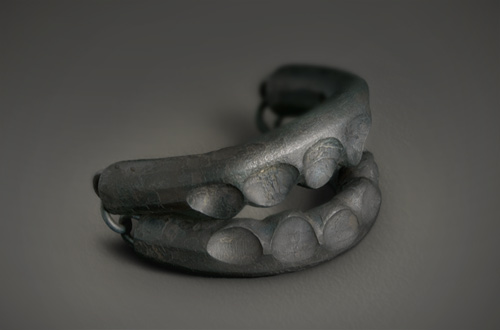 -Traquenard, bracelet, fer pur forgé, 2009-
-Trap, bracelet, hand forged pure iron, 2009-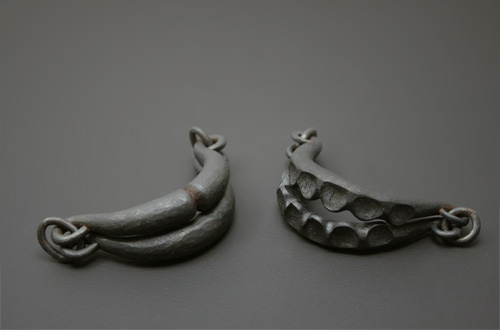 -Lippes et Traquenard, bracelets, fer pur forgé, 2009-
-Mouth & Trap, bracelet, hand forged pure iron, 2009-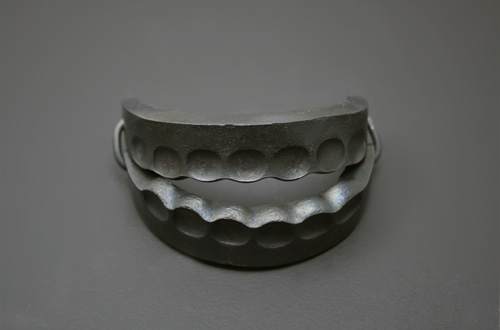 -Traquenard, bracelet, fer pur forgé, 2009-
-Trap, bracelet, hand forged pure iron, 2009-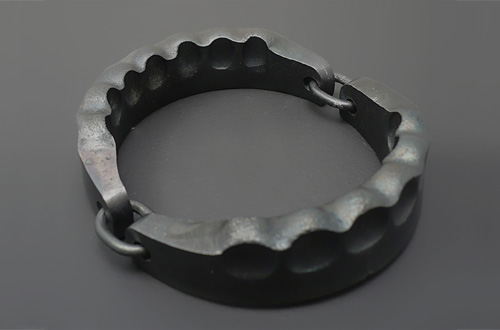 -Traquenard, bracelet, fer pur forgé, 2009-
-Trap, bracelet, hand forged pure iron, 2009-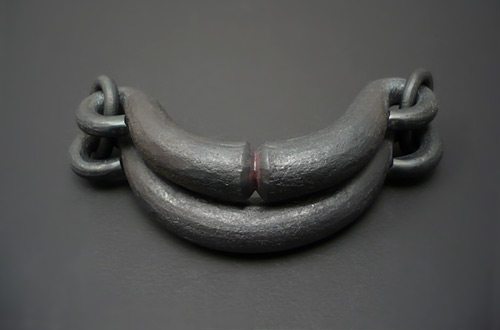 -Lippes, bracelet, fer pur forgé, 2009-
-Mouth, bracelet, hand forged pure iron, 2009-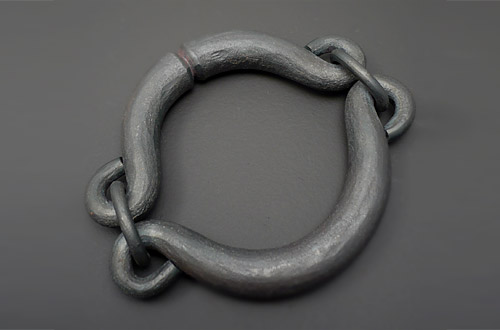 -Lippes, bracelet, fer pur forgé, 2009-
-Mouth, bracelet, hand forged pure iron, 2009-
-Traquenard, bracelet, fer pur forgé, 2009-
-Trap, bracelet, hand forged pure iron, 2009-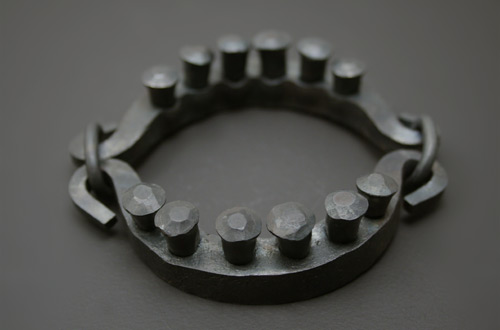 -Traquenard, bracelet, fer pur forgé, 2009-
-Trap, bracelet, hand forged pure iron, 2009-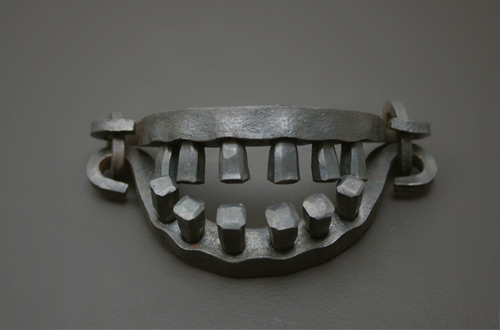 -Traquenard, bracelet, fer pur forgé, 2009-
-Trap, bracelet, hand forged pure iron, 2009-
-Traquenard, bracelet, fer pur forgé,
-clous de fer à cheval, 2009-
-Trap, bracelet, hand forged pure iron,
-horseshoes-nails, 2009-
-Tresse trophée, bracelet,
-fer pur forgé, 2009-
-Braid-trophy, bracelet,
-hand forged pure iron, 2009-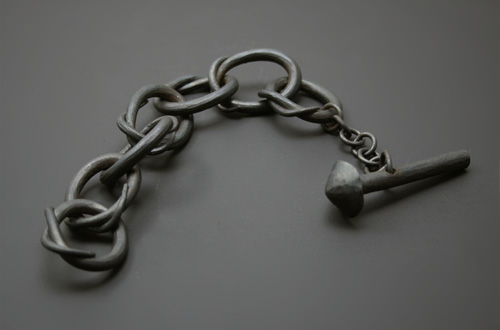 -Tresse trophée, bracelet,
-fer pur forgé, 2009-
-Braid-trophy, bracelet,
-hand forged pure iron, 2009-
-Tresse trophée, bracelet,
-fer pur forgé, 2009-
-Braid-trophy, bracelet,
-hand forged pure iron, 2009-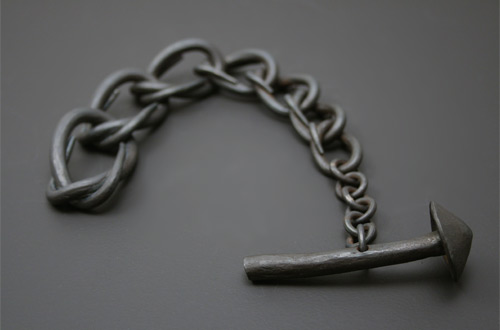 -Tresse trophée, bracelet,
-fer pur forgé, 2009-
-Braid-trophy, bracelet,
-hand forged pure iron, 2009-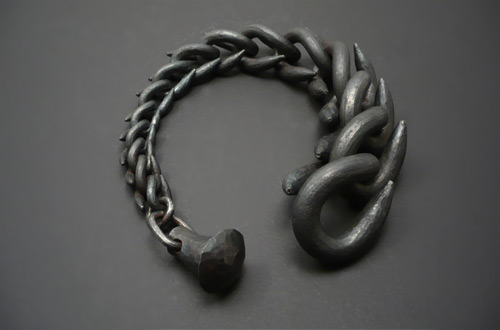 -Tresse trophée, bracelet,
-fer pur forgé, 2009-
-Braid-trophy, bracelet,
-hand forged pure iron, 2009-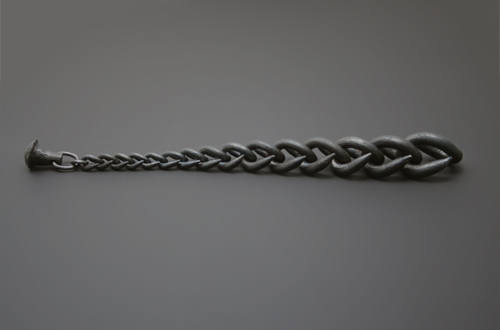 -Tresse trophée, bracelet,
-fer pur forgé, 2009-
-Braid-trophy, bracelet,
-hand forged pure iron, 2009-
Fers
est le titre générique d'une recherche autour du fer forgé. Si les fers sont bien des entraves, ce double sens offre une réflexion sur une éventuelle nature du bijou. Les armes, les chaînes, les bijoux restent bien associés aux mêmes mythes et aux mêmes caractères chthoniens de ses forgerons- créateurs. De Vulcain à l'enclume ou de Prométhée enchaîné, du fer aux entraves, les bijoux de fer forgés sont aussi une manière radicale d'entrevoir la parure à la quintessence du geste créateur brut et sans complaisance qui orne.
Traquenard est le titre de bracelets en fer forgé, tels des pièges à loup, ils sont constitués de deux arceaux en barres de fer munis de griffes acérées articulées entre elles qui tant tôt s'ouvrent, tantôt se ferment.
Ce sont des mâchoires, dentiers ou bouches qui portées au bras nous absorbent, nous mangent ou nous sucent. En enfilant ces bracelets c'est déjà la main qui se fait engloutir, c'est une extrémité du corps de l'homme qui se fait prendre. Le traquenard devient fers, le piège une menotte. Ces bijoux sont aussi conçus comme une amorce à l'éveille d'une sensualité.
C'est la transformation directe de la matière par différentes pressions et flexions qui m'intéresse. Le fer a chaud perd sa structure, il devient un matériau amorphe. Il peut à chaud se déformer tel une pâte à modeler et ainsi offrir un répertoire de lignes molles et organique.
De maquettes en pâte à modeler au fer forgé, la technique entreprise se résume à ce-ci: «Comment retranscrire des formes de couleur molles en un bijou de fer dur et noir?»
Irons
is what I call my research on wrought iron. If chains are indeed fetters, the double meaning (in French «fers/irons» indicates both iron, the material per se and iron chains), leads us to reflect upon the very nature of jewelery. Weapons, chains, jewelry are all linked to the same myths and the same chtonien aspects, those of the
« god-smiths ». From Vulcain and his anvil to chained Prometheus with his iron ring, wrought iron jewelry can be seen as a radical way of imagining ornaments, as pure, rough jewels.
Trapis what I call my wrought iron bracelets that resemble wolf traps, made of two iron arches with sharp, articulated claws that sometimes open and sometimes close.
They are jaws, dentures or mouths worn on the arm. They absorb us, eat us or suck us. By the mere act of putting on these bracelets, our hand is gobbled down, devoured, an extremity of the human body is captured. The trap becomes an iron chain, the piece of jewelry becomes a handcuff. The pieces are also conceived as the onset of an awakening to sensuality.
What interests me is the direct transformation of matter through various pressures and flexions. Hot iron loses its structure, it becomes an amorphous material. When hot, iron can be modeled like playdough, thus offering a repertoire of organic and supple lines.
From clay models to the wrought iron cast, the technique employed can be summed up as follows: « How to transpose flabby colored forms into hard, black iron jewelry? »