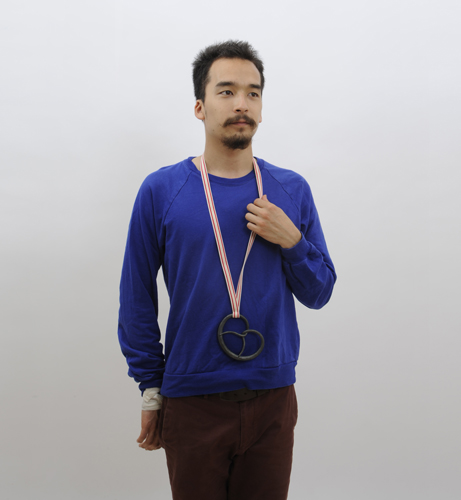 -photo : Yiumsiri Vantanapindu -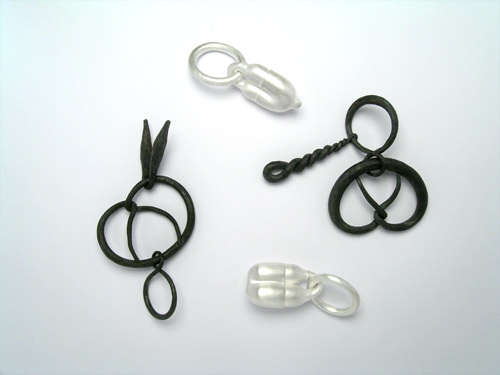 -Deux bagues bretzel, fer pur forgé, 2008-
-Deux bagues glands, fonte d'argent, 2008-
-Two pretzel rings, hand forged pure iron, 2008-
-Two acorns rings, silver cast, 2008-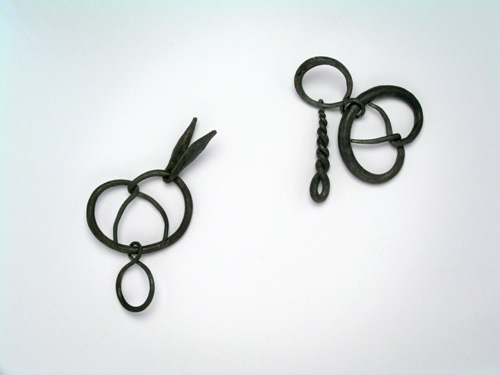 -Deux bagues bretzel, fer pur forgé, 2008-
-Two pretzel rings, hand forged pure iron, 2008-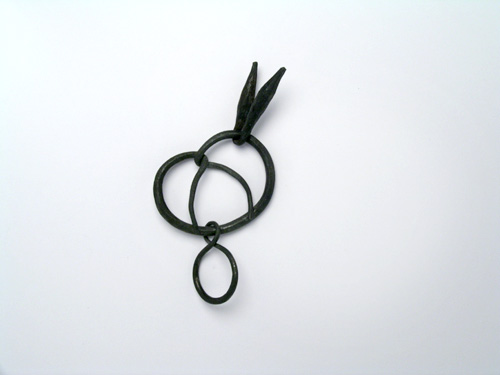 -Bague bretzel, fer pur forgé, 2008-
-Pretzel ring, hand forged pure iron, 2008-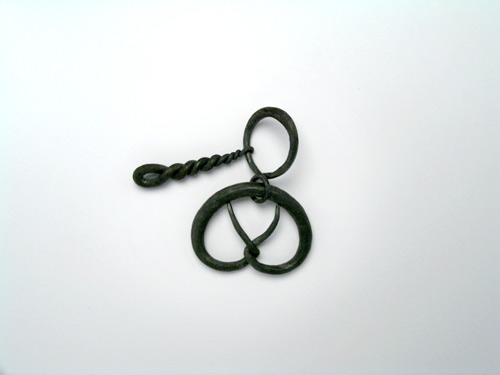 -Bague bretzel, fer pur forgé, 2008-
-Pretzel ring, hand forged pure iron, 2008-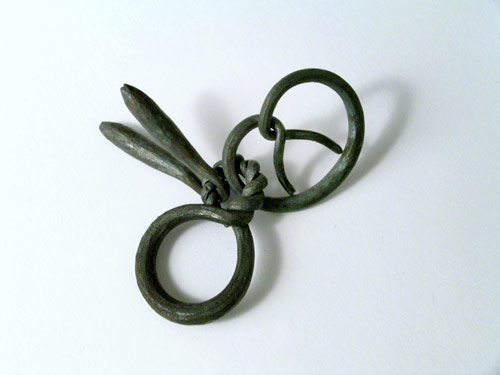 -Bague bretzel, fer pur forgé, 2008-
-Pretzel ring, hand forged pure iron, 2008-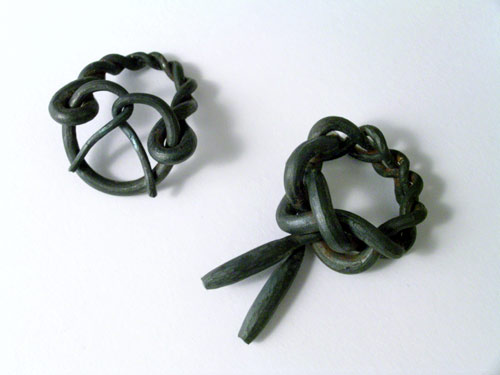 -Chevalière bretzel, fer pur forgé, 2008-
-Bague tresse, fer pur forgé, 2008-
-Pretzel signet ring, hand forged pure iron, 2008-
-Braid ring, hand forged pure iron, 2008-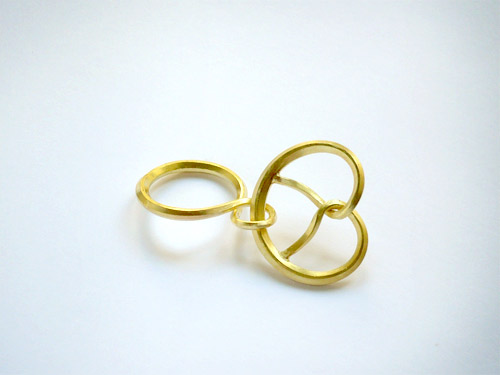 -Bague bretzel, or 18ct laminé, 2008-
-Pretzel ring, 18CD laminated gold, 2008-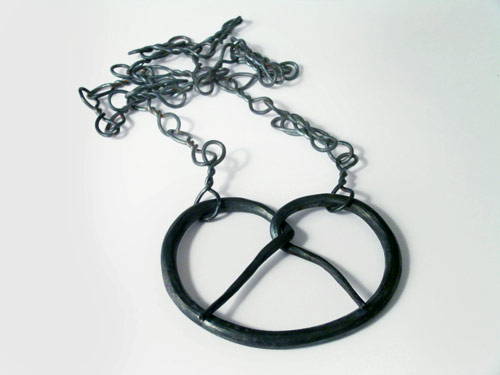 -Bling-Bretzel, collier, fer pur forgé, 2008-
-Bling-Pretzel, necklace, hand forged pure iron, 2008-
-Bling-Bretzel, collier, fer pur forgé, 2008-
-Bling-Pretzel, necklace, hand forged pure iron, 2008-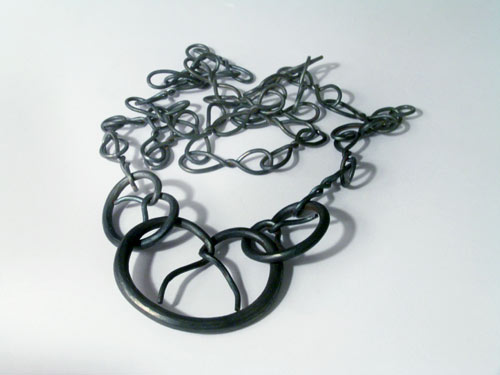 -Bling-Bretzel, collier, fer pur forgé, 2008-
-Bling-Pretzel, necklace, hand forged pure iron, 2008-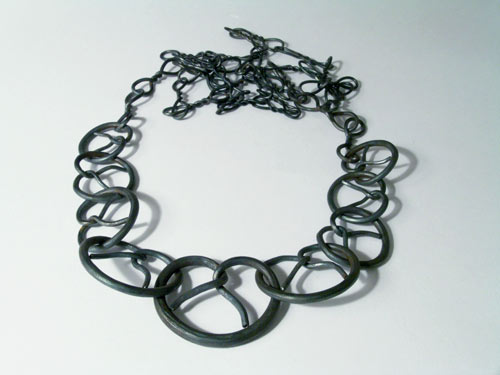 -Bling-Bretzel, collier, fer pur forgé, 2008-
-Bling-Pretzel, necklace, hand forged pure iron, 2008-
Série-B est un ensemble de bijoux en fer forgé. Série-B qualifie un travail rapide et sans moyen. Au marteau le fer est battu, à la pince il est tordu pour offrir un répertoire de tresses, torsades et nœuds.
Série-B comme Bretzel, Bijou, Berne, spécialement réalisée pour la Schmuckgalerie de Berne.
Série-B
is a set of hand forged pure iron jewels.
Série-B
describes rush job done without means. Hit with hammer, twisted with pincers, pure iron offers a repertoire of braids, weaves and knots.
The
Série-B
set of works has been specially realised for the
Schmuckgalerie
in Bern.